Guys and ghouls who declare they will't be frightened on Halloween don't stand a ghost of an opportunity towards two upcoming spook-tacular events.
The events are Boo! on the Bear Creek Nature Center, 6 to 9 p.m., Friday, Oct. 22, and Kids' Morning Out: Bear Creek Boo Bash, 10 a.m. to 2 p.m., Saturday, October 23. Both events are designed to raise everybody's spirits by means of good old school Halloween fun.
"We are looking forward to making this event an annual tradition and expanding upon and improving the event each year," stated BCNC Supervisor Mary Jo Lewis.
Boo! on the BCNC
This shall be a chance to expertise the character middle trails below a nearly-full moon which is certain so as to add to the ambiance of the occasion delivered to life by BCNC workers and volunteers. "They will fill the roles of creepy characters as well as walk leaders that guide each group down the trails," Lewis stated.
In 2020, BCNC hosted the primary Boo! At Bear Creek as a approach to provide an out of doors occasion with a COVID-safety protocol in place.
Although costumes are inspired, company may wish to put on hotter clothes applicable for outside climate which may dip to close freezing at night time. The hike can last as long as 90 minutes, including to the chilliness of the expertise.
According to Lewis, it's "witchful" pondering for of us to consider they're proof against the ghoulish sights and sounds that await them. Guests will hike the boo-tiful BCNC trails, the place essentially the most horrifying of creatures dwell, unraveling and dispelling myths about a few of nature's misunderstood creepy crawlies.
Participants are required to pre-register for particular occasions all through the night. BCNC volunteers will lead the group in a celebration of academic Halloween fun.
"What better way for the nature center to celebrate the Halloween season than with a spooky but educational nighttime event on the trails in October?" Lewis stated.
This occasion is for kids (and grownup) ages 7 and older. "It is an educational family-friendly event but there is a "spook-factor" which may not be appropriate for very younger kids," Lewis stated.
Cost is $8 per individual, or $7 for members of Friends of El Paso County Nature Centers. Proceeds profit the nonprofit Friends of El Paso County Nature Centers.
Kids' Morning Out: Bear Creek Boo Bash
One needn't be witch or well-known to take part in this academic, chills and thrills-themed hike designed to supply company the possibility to satisfy some dwell creepy creatures.
BCNC workers and educated volunteers will handle the actions that embody a Halloween-themed craft, making lunch, and a fun academic hike to be taught extra about a few of nature's "hard-to-love" creatures. The occasion is designed for spooks ages 6-12.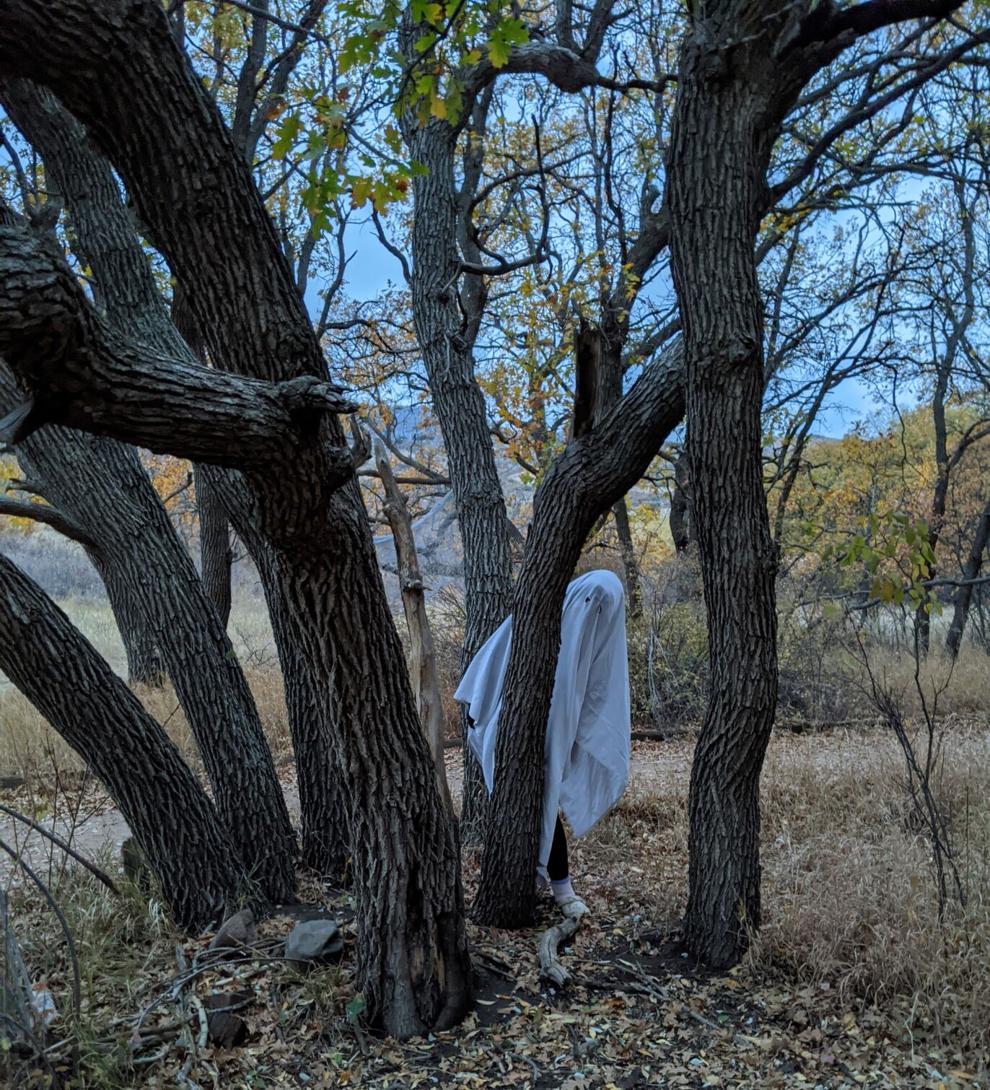 For this occasion, kiddos are inspired to don their favourite Halloween costume, be it a ghost, witch, even skeleton for these "bone to be wild."
"BCNC regularly hosts kids drop-off mornings and evening programs. These are popular and beloved programs that give caregivers several hours to themselves while nature center staff connects and inspires children through engaging outdoor activities," Lewis stated.
Pikes Peak Community College Zoology Program's "Wild Things" additionally will make a particular look with some dwell animals for the kids to satisfy.
"This program is unique in that it capitalizes on Halloween and the opportunity to learn about creatures that might be more challenging to love. It will also include a special visit from PPCC's Wild Things' with some live creatures," Lewis stated.
Lunch is included, and kids will obtain particular prizes and a take-home Halloween craft. Cost is $25 per youngster, or $20 for members of Friends of El Paso County Nature Centers. Prepaid registration is required.
Register by calling 719-520-6387 or visiting elpasocountynaturecenters.com.