Rousing renditions of "Dancing on my Own" and "Burn" from Hamilton helped Dutchtown High's Kyla O'Deay win the Ascension Icon title Thursday at Lamar-Dixon Expo Center.
The singing contest, which raises cash for the Ascension Fund's college grant program, included 16 contestants representing space excessive and center colleges belting out quite a lot of songs.
But, in the long run O'Deay stood on stage with the opposite 4 finalists in shock as her title was referred to as because the winner.
Marlie McLellan was second; Mallory Commander, third; and Anna Blanchard received the Fan Favorite honor.
McLellan, a Dutchtown High scholar, sang Radiohead's "Creep" within the first spherical and "Summertime" by Ella Fitzgerald.
Blanchard, a scholar at St. Theresa Middle School, sang Heart's energy ballard "What About Love" within the first spherical and "Light My Love" by Greta Van Fleet within the remaining spherical.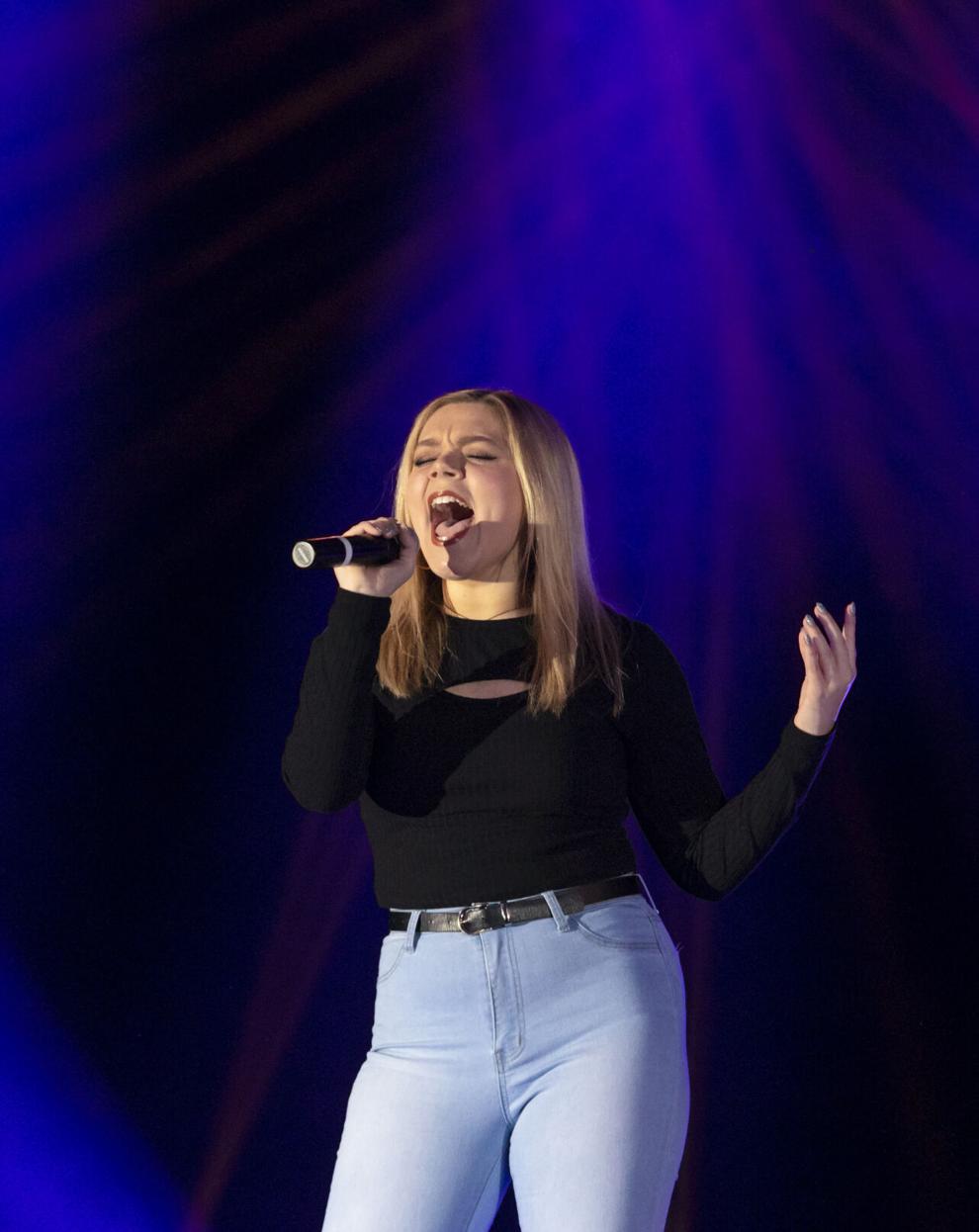 Commander, a Dutchtown High scholar, rocked out with The Animals' "House of the Rising Sun" in spherical one and "I Surrender" by Celine Dion in spherical two.
Also singing within the first spherical had been Candence Jenkins, Dutchtown High; Kaylee Gomez, St. Amant High; Hillary Brignac, St. Amant High; Jasmine Blanchard, East Ascension High; Allie Sullivan Dutchtown High; Ayden Hymel, Dutchtown High; Madeline Boeckmann, St. Amant High; Mark Ellis, Dutchtown High; Audrey Soulier, East Ascension High; Steven Allen, St. Amant High; Titan Thomas, Dutchtown High; Bella Porta, River Parishes Community College Early College Option;