We're lastly rolling into a forecast that has such promise, particularly into a large weekend like Mother's Day weekend. 
Unfortunately, we have forgotten to recognize mother nature and she or he's reminding simply how vital she is. 
It will be a close to good weekend. Friday will be sunny and 70 with a breeze from the east at 5 to 15 mph. 
Saturday fishing opener will even be good with sunshine and highs in direction of 70. There will be a mild breeze from the southeast at 8 to 15 mph with gusts up to 25 mph.
Mother's Day will not be good, however it will not be a full loss both. High temperatures will get caught within the 60s as clouds roll in a lot of the day.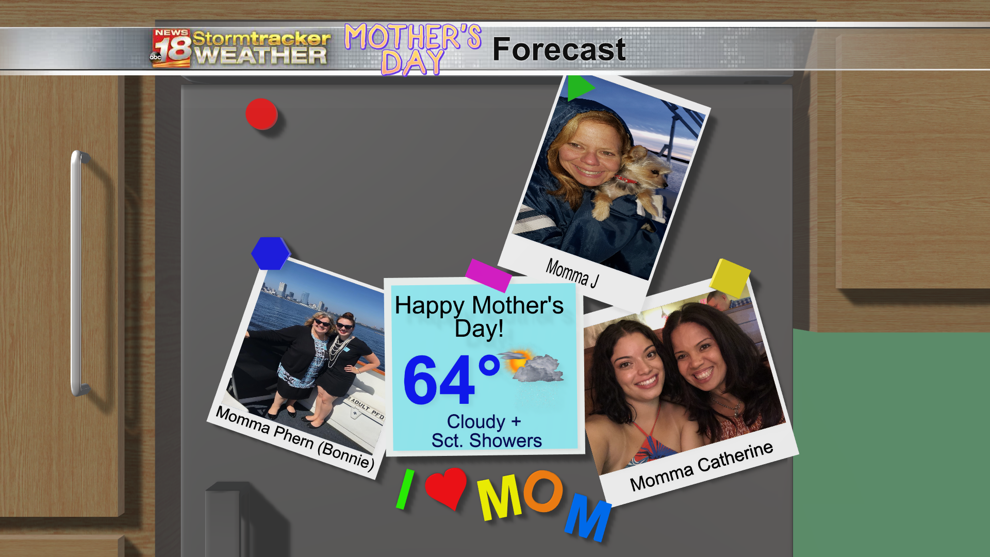 Scattered rain showers will be potential by the brunch hour, and we'll have to dodge remoted rain the entire day. It will not be a full washout, however you may have to watch radar throughout out of doors actions. New rainfall totals will be lower than 1/4".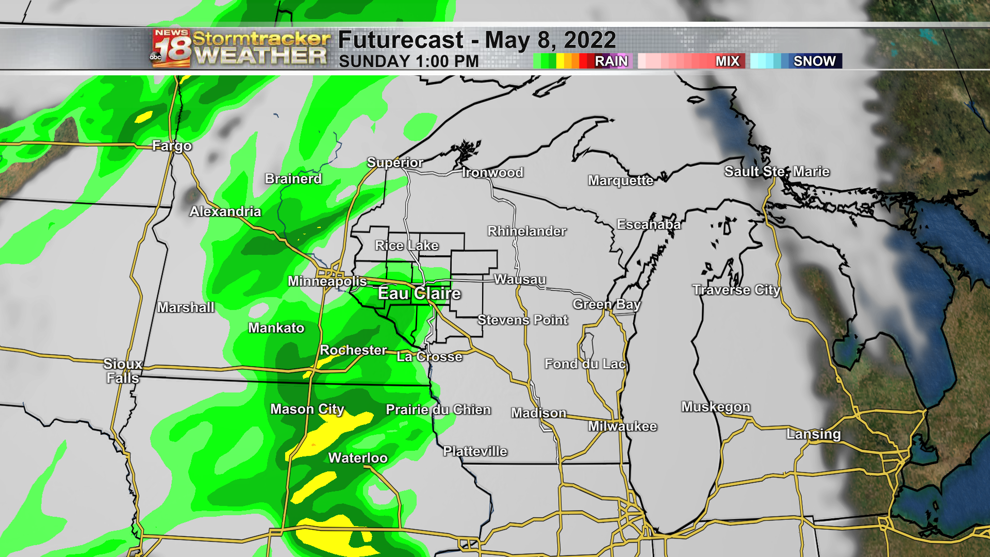 Winds will be gusty too from the east-southeast at 10 to 20 mph with gusts up to 40 mph. 
Beyond Mother's Day, summer time strikes in quick. Highs go into the 80s and it'll get humid, too. We'll have a likelihood for some robust storms subsequent week every day.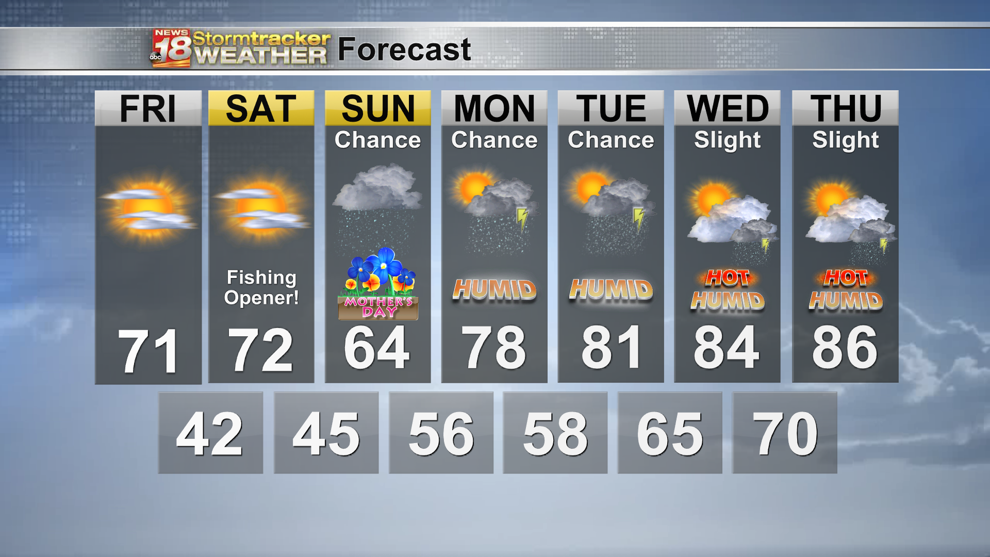 Have a story thought? Let us know right here